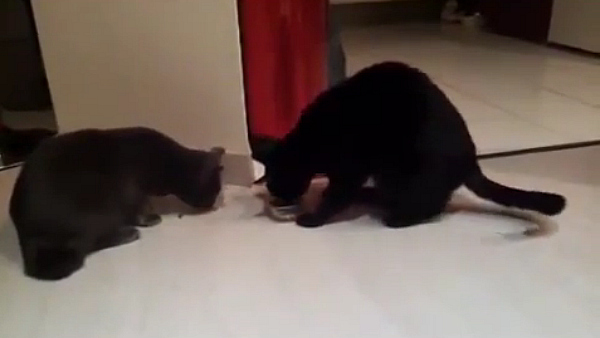 Source: YouTube
UNDATED (CBS46) -
Sometimes you just don't want to share. And these two cats definitely don't want to share.
In a video posted to YouTube on Jan. 7, the two cats, each trying to eat from the bowl, take a few bites before the other cat steals the bowl back.
As of Thursday afternoon, the video had more than 37,000 hits.
Copyright 2013 WGCL-TV (Meredith Corporation). All rights reserved.