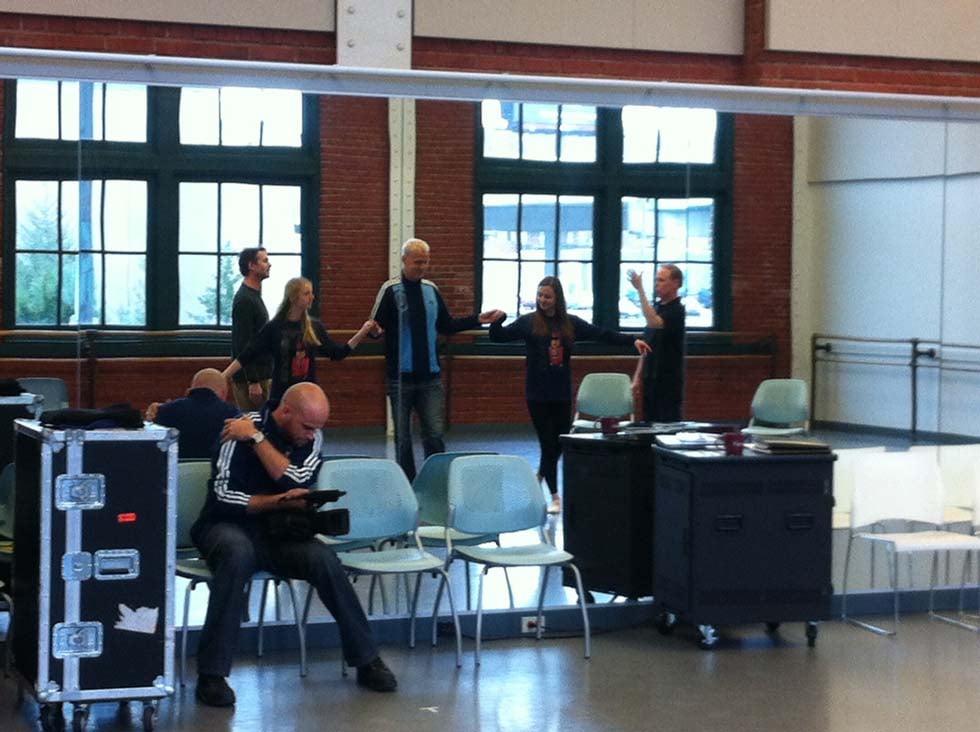 (Justin Schmidt/KCTV)
KANSAS CITY, MO (KCTV) -
Saturday, Sporting KC plays host to Real Salt Lake for the Major League Soccer Cup Championship.
So, how are several of their players getting ready for the game? By dancing the Nutcracker with the Kansas City Ballet.
Wednesday, goaltender Jimmy Nielsen and defender Seth Sinovic rehearsed the ballet. Sinovic is a Rockhurst High School graduate.
The players will perform in the ballet later this month.
Nielsen, along with his two daughters, will perform on Friday, Dec. 13 at 7:30 p.m. Sinovic will be part of the both the 1 p.m. and 5 p.m. shows on Sunday, Dec. 15.
Kerry Zaavagnin, who last played for the Kansas City Wizards, will join the ballet's performance on Wednesday, Dec. 18 at 7:30 p.m.

Copyright 2013 KCTV (Meredith Corp.) All rights reserved.